Main Page | Discography | How to Order | Reviews | Schedule | Links | About Making River Cane Flutes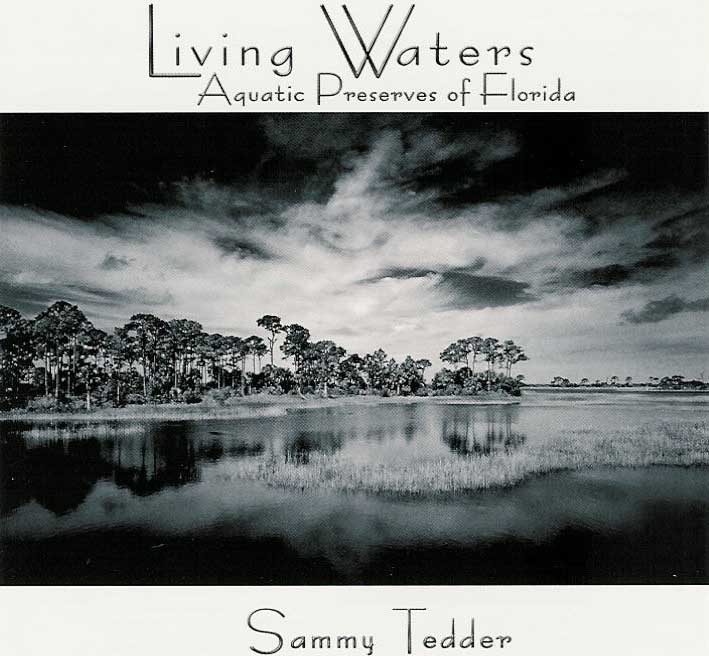 &nbsp

Liner Notes by Clyde Butcher
Sammy Tedder's newest CD, Living Waters, combines two of my favorite types of music--jazz and the sounds of nature. It is difficult to express the joy of music in words, but the pleasure of hearing Sammy's music is well worth the effort and so I sit on my porch listening to Living Waters as my body melds into my chair and I feel the stress ebb away.
Tedder's music strikes me as both sensual and visual as I listen to water lapping on a shore followed by the soft notes of a flute in the distance. My spirit soars with the music over emerald mangrove islands surrounded by turquoise waters. I drift through pink clouds at sunrise as frog song combines with saxophone and harp to welcome a new day, a bright sunny day emboldened by a soft Latin beat that lifts my spirit in joy at the beauty of our earth. A peaceful smile curls my lips as the music drifts with the wind over grassy plains and the flute caresses the air around me.
I relax more deeply, and a thunderstorm rolls across the horizon of my mind as heavy rain, frogs, and a flute join to rejoice at the life-giving force of water. Then drums begin in the distance, and I feel a primal connection to the earth although the lonely notes of the flute remind me of my modern disconnection. A melancholy settles over me and I deeply long to reconnect to that which sustains me. The fond memories of my experiences photographing the Aquatic Preserves of Florida drift through my mind and then yield to the soft acoustics of the night and the flute. I gaze skyward and see countless stars shining brightly as peace envelopes me and I find myself deeply grateful for the gift of my life on this beautiful planet.
As the CD ends, I open my eyes and look around. I've returned to my tangible life, but I feel more in concert with the world around me. I hope you enjoy Sammy Tedder's Living Waters as much as I have.
Clyde Butcher
More about the CD
More about the documentary "Living Waters - Aquatic Preserves of Florida"
Main Page | Discography | How to Order | Reviews | Schedule | Links | About Making River Cane Flutes