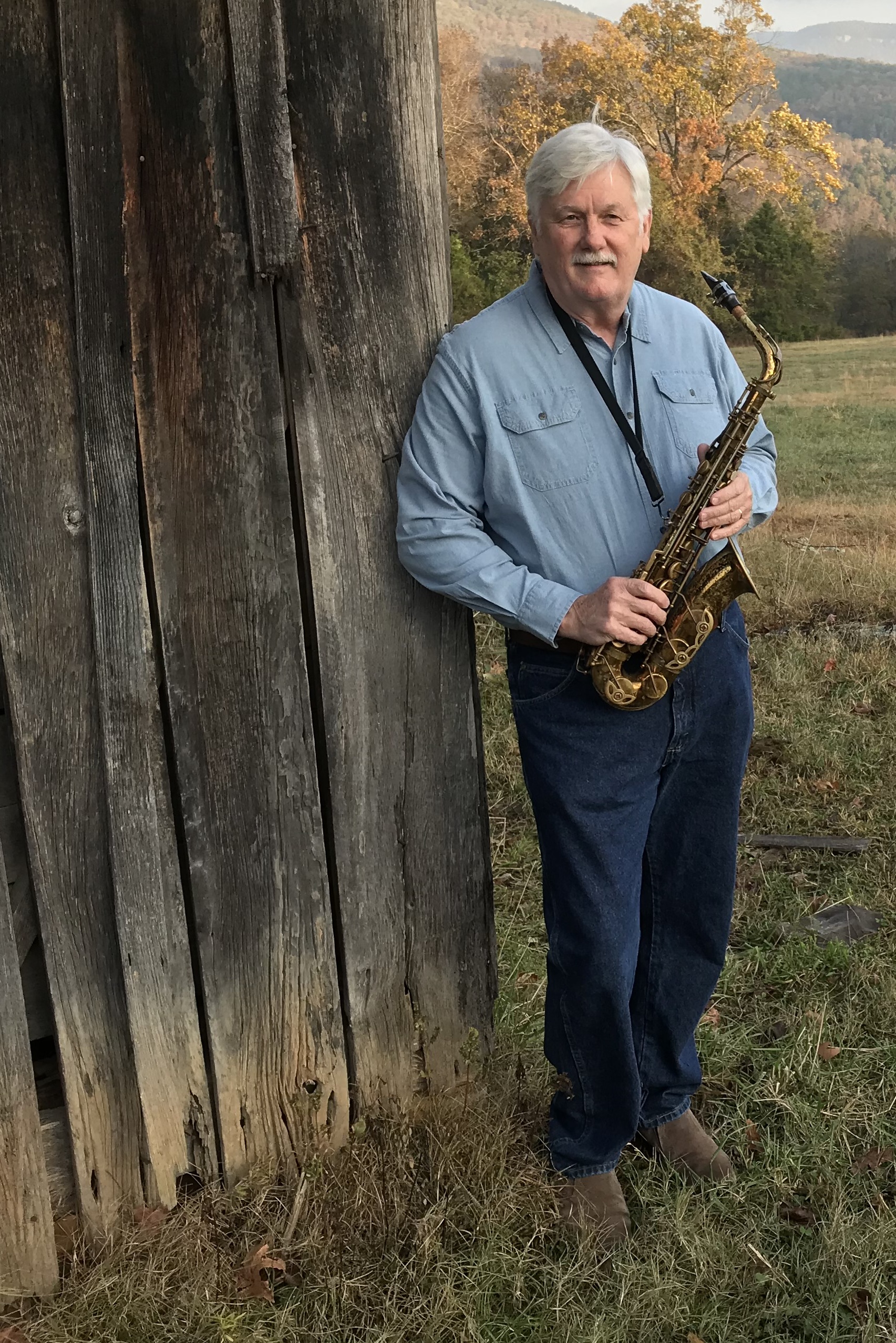 This album has been a long time in the making. After I began composing soundtracks for nature documentaries I had a nagging feeling that I had abandoned my saxophone roots and so the desire to record an album of some of my favorite genres began to grow each year. Along the way I would record, as a diversion from the "serious" music for soundtracks, songs that I had learned many years ago while playing in dance bands. I also composed a few new tunes of the rhythm and blues and jazz genres and when each song was completed placed it into a file on my computer called Grooves, Drives and Ballads. That became the title of this collection of songs.

The cover tunes herein are special to me in that they were some of first popular songs I learned to play on sax. Soul Serenade (Track 9) was a song I learned early on by the Memphis saxophonist King Curtis so I just had to record my own version of it.

Before I discovered King Curtis my parents had purchased several albums by the Nashville saxophonist Boots Randolph and my favorite song he recorded was an instrumental version of You Don't Know Me (Track 3) which was made famous by Eddie Arnold in the late 1950s. So recorded that song for this album.

In 1985 I had the honor of being in the back up band for Percy Sledge when he performed in Tallahassee. Guitarist and pianist Mike Andrews was also a part of the band on that memorable night. This was the beginning of the come back of Percy Sledge's musical career. I had written the horn arrangements for that night and I now have a copy of the sheet music I wrote for When a Man Loves a Woman personally autographed by Mr. Sledge. Upon his passing a couple of years ago I recorded that song in his memory. He was a kind and gentle soul.

Then there is Jr. Walker who had a great influence on many of today's soul and smooth jazz sax players. One of the very first pop songs I learned on sax was Jr. Walker and the All Star's Cleo's Mood (Track 10) and we still play it just about every time I perform with a dance band. My original song Traveler (Track 2) is a tribute to Jr. Walker and his style that contributed to me early years of learning to play the sax.

As I recorded these songs I realized that the listener would want a break from all that saxophone playing so I invited guitarist Mike Andrews to join me. I also realized that the horn sections of several of these songs needed trumpet so I invited my friend Rene' Arbogast to play trumpet parts and solos on some of the tracks. Mike and Rene' added so much depth to this recording and I am truly thankful to them for helping me with this project.

I dedicate this album to my wife Sandy who has had to listen to these songs day in and day out for years while I try to mix and redo tracks attempting to make them better. She has given me so much support and I am surely the luckiest man alive.

I hope you enjoy this, too. When no one is around I will put this music on and use it for exercise music. Sometimes I even dance! Worth a try if you dare. We all need to keep moving!

Sammy Tedder

November 15, 2017



The Musicians:

Mike Andrews - guitar on tracks 1, 2, 3, 5, 6, 7, 8, 10, 11 and 12

Rene' Arbogast - trumpet on tracks 5, 8 and 11

Sammy Tedder - saxes, keyboard, flute and percussion on all tracks